EP3: Exhibitor Preference Point Program
MAC unveils a new Exhibitor program developed with input from current sponsors.
EP3: Exhibitor Preference Point Program
MAC's EP3 will take effect on November 1, 2022.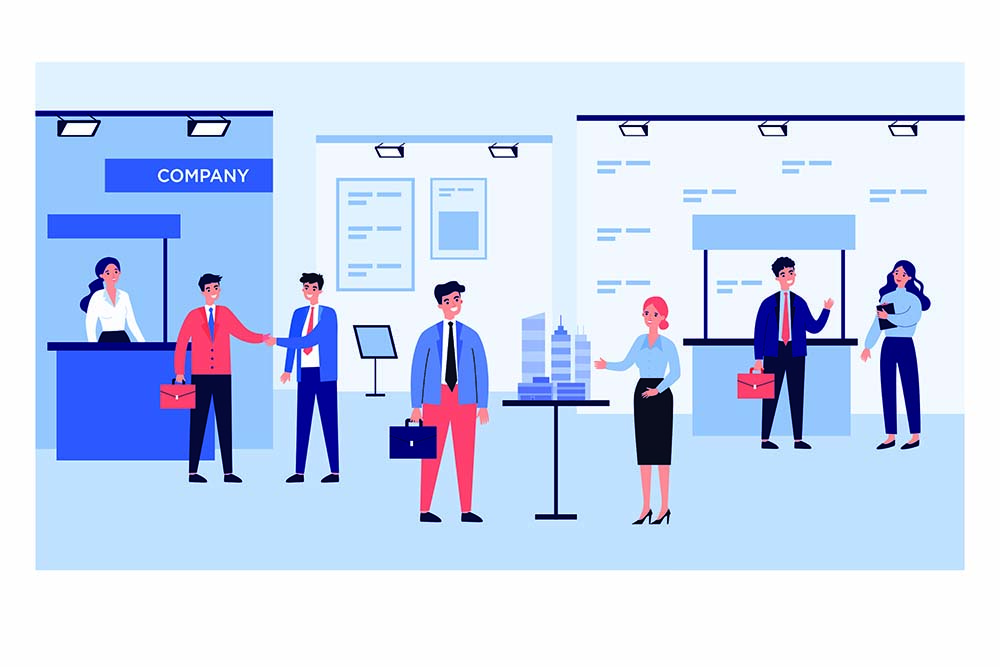 MAC utilizes an Exhibitor Preference Point Program (EP3) to recognize exhibitor support for Level Up and other MAC programs. The cumulative number of points determines the time and date a company is given to choose exhibit space for the following year's conference. Exhibit space is assigned in the order of priority points, and priority points are received throughout the year by completing tasks and by overall spending as indicated within this policy.
• MAC utilizes a three-year rolling point system
• Points may be earned based on multiple criteria (current model detailed below)
o Integrated marketing spend across all MAC programs
o Degree to which an organization partners with MAC to fulfill its mission
o In the event of a merger or acquisition among sponsoring vendors, the point balance of the two original entities will be combined.
The Sponsorship Committee will periodically review EP3 to evaluate effectiveness and accuracy.
Transparency:
• Current points earned and overall point standing will be available to sponsor members via the MAC website. Non-member sponsors may acquire a copy of the list by contacting MAC staff or the Sponsorship Committee.
• MAC will maintain a FAQ for sponsors regarding the point system and how points are earned.
Selection:
• When MAC opens exhibitor space or is ready to assign Sponsor Sessions (e.g., an exhibit space at Level Up, or a Sponsor Highlight during a virtual event) the partner with the greatest number of points will have the first choice for location (exhibit space) or time (virtual session) provided they have committed to exhibit or present at the specified event. They will be followed by the organization with the second greatest number of points, then the third, and so on.
• If an exhibitor with a greater number of points commits after their designated selection slot, they will be allowed to make their selection in the next available slot.
• MAC reserves the right to withhold an exhibit space or sponsor session in an effort to avoid having direct competitors as recognized by the Sponsorship Committee in adjacent booth spaces or virtual sessions.
Current EP3 Awards

When a sponsor exhibits or presents at a MAC event (e.g., LevelUp, TechDay(s), Regionals, etc.) Exhibitor Preference Points (EP3) determine the order in which the sponsor can select a booth space or sponsored speaking slot in subsequent events.

Points are based on the following formula:
Total current points = Historical points + Event points + IM Points + Partner points

Where:
Historical points = number of accumulated points from each of the past three fiscal years. At the end of MAC's fiscal year, MAC will drop accumulated points more than 3 years old and add any points earned in the ending fiscal year to the historical points total At the launch of this program, all sponsors will start at a net new position.
Sponsorship participation = points for each event where a company purchased a sponsorship package (or equivalent) at the following levels
Platinum level sponsor (Packages of >$12,000) – 6 points
Diamond level sponsor (Packages between $8,000 - $11,999) - 4 points
Gold level sponsor (Packages between $4,500 - $7,999) – 2 points
Silver level sponsor (Packages <$4,500) – 1 points

Integrated Marketing (IM) points = Total spend on other MAC programs (e.g., paid webinars, banner ads, advertising in Dispatch, etc.) or help underwrite MAC expenses (e.g., annual software licenses) at the following levels:
| | |
| --- | --- |
| $1,000-$2,499 – 1 point | $2,500-$4,999 – 2 points |
| $5,000-$9,999 – 3 point | $10,000-$14,999 – 4 points |
| $15,000-$19,999 – 5 point | $20,000-$24,999 –6 points |
| $25,000 or greater – 8 points + 2 points for each additional $5,000 of spend | |

Partner points = Points earned for helping MAC with attendance, promotion, and leadership or volunteer activities.
Sample Activities
Points
Serve on a committee
Contribute two or more blog posts
Contribute an article for MAC publication (e.g., GR newsletter or blog)
Recruit a new volunteer
Serve on MAC Board as Advisor
Lead an Education Webinar
Help MAC with a special project1
Participate in a SIG
Participate in MAC Ambassador/Corporate Champion Program
1 point each
Recruit a new member organization
Chair a committee or SIG
Serve on MAC Board as Director
Recruit a new sponsor organization
2 points each
Collaborate with MAC to create a new MAC revenue stream
3 points each
--------------------------------------------------
1 For example: help develop new website content, help moderate community emails, help vet new member applications, help craft new member welcome messages, etc.
Last Updated 12/1/21