History and Future
More than 25 years of APP history to celebrate!


Founded as the Merchant Acquirers' Committee (MAC) in 1997, in 2023 we changed our name to the Association of Payment Professionals (APP) to reflect our evolution and growth.
Payment professionals need a community where they feel safe to speak openly, share issues, and provide insight. As a non-competing friend, APP prides itself on playing a vital role by connecting those who work in payments, whether they are processors, facilitators, regulators, financial institutions, ISOs/ISVs, Fintech companies, card brands, or payment networks. APP strengthens the payment ecosystem by unifying many different perspectives and experiences.
APP grew from a grassroots organization to a unified risk community comprising 2,000 members across a diverse range of organizations. For more than 25 years, APP remains at the forefront of the payments industry to help members manage risk, prevent fraud, and stay secure while shaping the future of risk management in the payment ecosystem.
As an organization, APP is the destination and premier educational organization for risk, underwriting, and compliance in payments. Rooted in education and events, the APP community is based on helping others learn, network, and share information to protect the payments ecosystem. Our volunteer-based educational platform has trained payment professionals for more than 25 years, bringing together those with a shared interest and cementing the importance and impact of our organization for years to come.
Founding Members
In 1997 a small group of payment professionals came together in recognition of the need to share knowledge in the face of both ongoing and evolving threats to the payment ecosystem. The founding members (and their affiliations at the time) of what would become the Merchant Acquirers' Committee or MAC (and later, APP) consisted of:
Jeffry A. Beene (First Savings Bank)
Bob Aguirre (Card Service International)
Larry Herrmann (Harris Bank & Trust)
Hope Oliva – (Firstar Bank)
Dave Cimpl – (Firstar Bank)
Bruce Dubbert – (Harris Bank & Trust)
MAC Steering Committee Members
Within a year, the group was beginning to hold regional meetings. An initial steering committee formed to discuss the future goals of the new organization. They included (with their affiliations at the time):
Jeff Beene (First Savings Bank)
Larry Herrmann (Harris Bank)
Hope Olivia (Firstar Bank)
Bruce Dubbert (PMT Services)
John Shaughnessy (VISA)
James Steel (MasterCard)
Bob Aguirre (CardService International)
Jim Walker (First of Omaha)
Bob Degen (FDC)
Gene Connolly (Novus Services)
Douglas Zahn (American Express)
Ruben Aceves, Jr. (National Data Payment Systems)
Ann Keane (Mellon Bank)
They held their first national meeting for the group in February 1998. The first agenda contained topics that were both timely, and eventually timeless, from chargebacks to MATCH processing.
It is thanks to these early volunteer leaders that APP exists today.
APP Past Presidents
The role of APP President can be as rewarding as it can be a demand on time. The Past Presidents had the foresight and energy to create APP and bring it to where it is today.
1997-2003: Jeffry Beene
2003-2005: Laurie LeBoeuf
2005-2007: Bob Aguirre
2007-2011: Deana Rich
2011-2015: Richard Parrott
2015-2020: Georgia Stavrakis
2021-2023: Stephen Prince
2023-2025: Shari Savlick (current President)
MAC: The COVID Years
During the COVID pandemic, MAC took time to re-evaluate its processes and programs. We rebuilt our website and created a platform for growth designed to make the association more adaptive while keeping costs low. We completely restructured our Alerts system, providing new ways to collaborate, communicate, and share information among members. We updated our strategic plan, strengthened our governance practices and policies, and began programs to recognize the contributions of our volunteers. We recommitted ourselves to our mission and becoming more inclusive. This included a major change to our dues model and membership structure to increase accessibility and value for our members. We also changed our elections process and made improvements to our governance, resulting in a more diverse board and greater rotation among board members. Today we are more robust and resilient, and there is a feeling of excitement in the air as we begin to pivot toward the future.
MAC at 25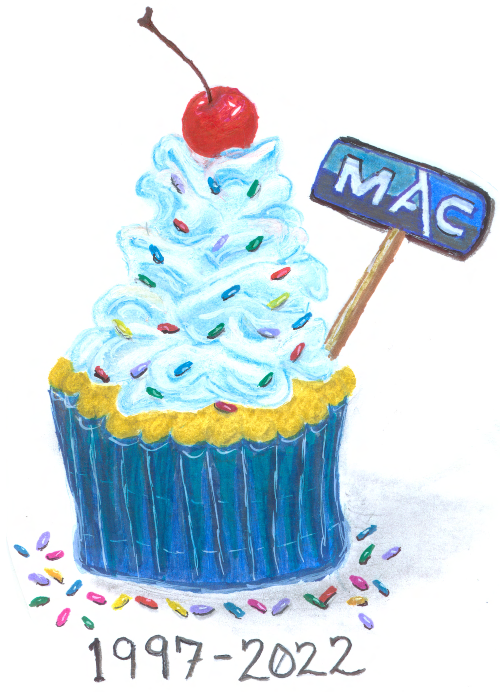 As APP approached the end of its 25th year we celebrated many accomplishments. We grew from our six original founding members to more than 2,100 payment professionals. Our reputation for high-quality, practical education focused on risk, compliance, and underwriting in payments continues to grow.
Today, our programs remain focused on networking and information sharing to safeguard the payment ecosystem. Our programs include a live, multi-day annual conference called Level Up and free monthly webinars. APP Alerts provides a mechanism for members to share fraud alerts, job openings, and expertise. Our strategic interest groups (SIGs) support communities with common interests, such as the Bank Consortium and Government Relations.
APP remains a volunteer-driven organization. While APP was founded in 1997, and incorporated in 2006, it only added its first paid staff member a decade ago. In 2020, a second paid staff person was hired to serve as our first Executive Director. Volunteers deliver most of the core functions of the association, providing a diverse range of opportunities for its members to network, mentor, collaborate, and grow.
MAC ended is 25th anniversary celebration with the selection of a new name that reflects not only who we have been, but who we have become: the Association of Payment Professionals.
APP in 2023 and Beyond...
While our mission remains constant, today APP is evolving to ensure that our ability to advance and protect the payment ecosystem continues to keep pace with a changing world. We exist to create and expand collaboration among payment professionals, law enforcement, researchers, and others to share information that enables us to identify and prevent crime.
In 2020, the APP board adopted a pledge for Diversity, Equity, and Inclusion (DEI). We have our most diverse board ever and have changed many of our policies and practices to promote and support increased inclusion. In 2023 we will formally launch a committee on DEI to coordinate our activities across APP and to look at new ways in which we can fulfill our mission through the conscious inclusion of different perspectives.
In 2023 we will be launching a new Strategic Interest Group (SIG) focused on Fraud Trends. This much anticipated new initiative was one of the two most requested new benefits asked for by members.
The other most requested new benefit asked for by members is more online and "101-level" training for the industry. In 2023 we will launch M@Cademy to meet this need. At launch we will have a small set of offerings that include the MAC PACK -- a robust resource for the community developed by volunteers from our bank consortium SIG. Over time we will continue to build on M@Cademy, adding career pathways and other educational opportunities.
Thank You!
From all of us here at the Association of Payment Professionals, thank you to our founders, our volunteers, our partners, and our members. We look forward to collaborating with you for many more years to come!